Events Whyalla
Unearth the vibrancy of Whyalla at local events, markets, visiting shows and exhibitions. Enjoy local craftsmanship, motor sports, festivals, live theatre and live music.
You are invited. Whyalla has something for every age and stage; markets, sports carnivals, motor sports of every description, dance classes and live music. Rub shoulders with locals and have some fun.
No matter what the time of year chances are there is something on the Whyalla events calendar that will entertain, thrill or involve you.
Check with the team at the Whyalla Visitor Information Centre or check the current calendar here: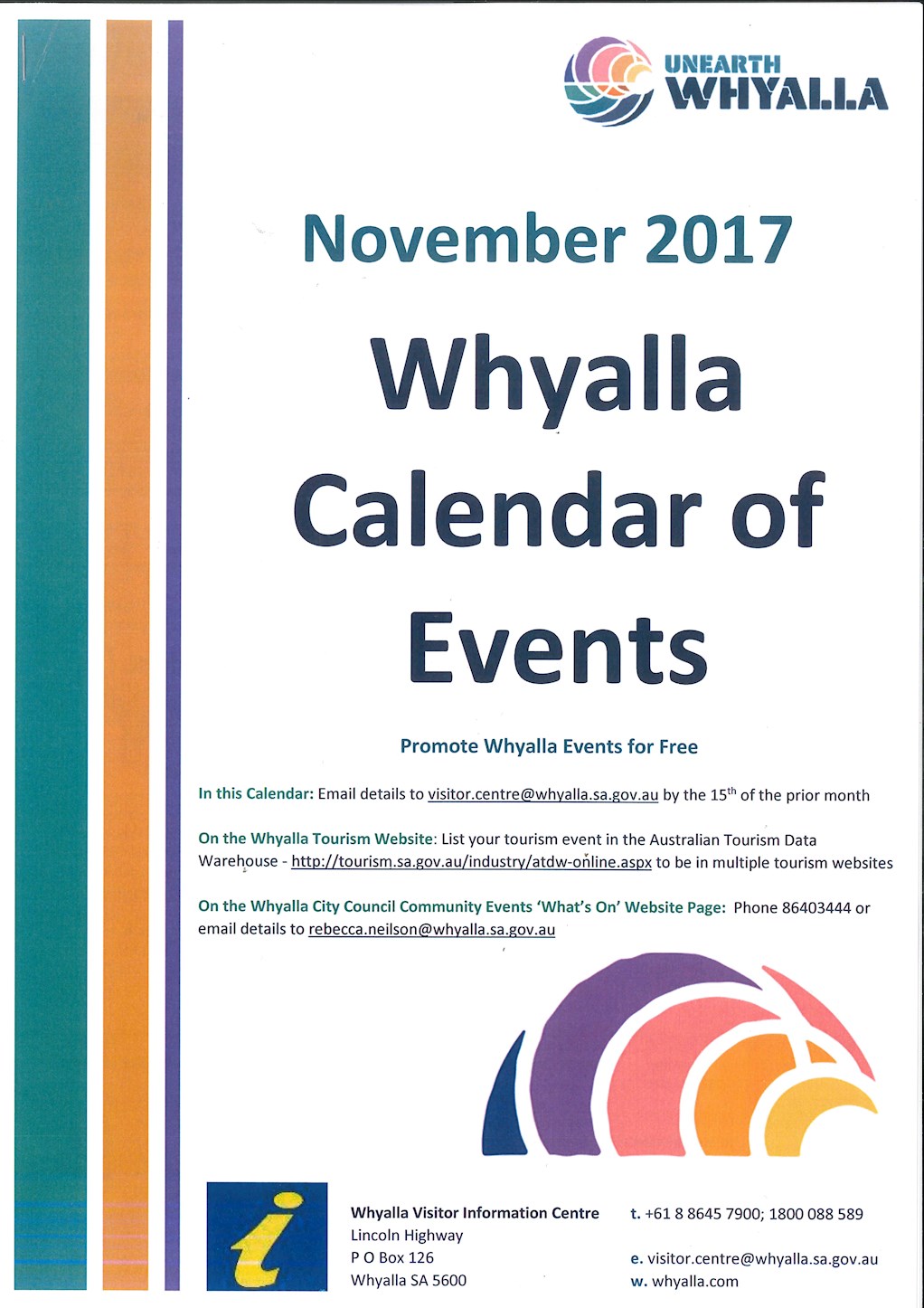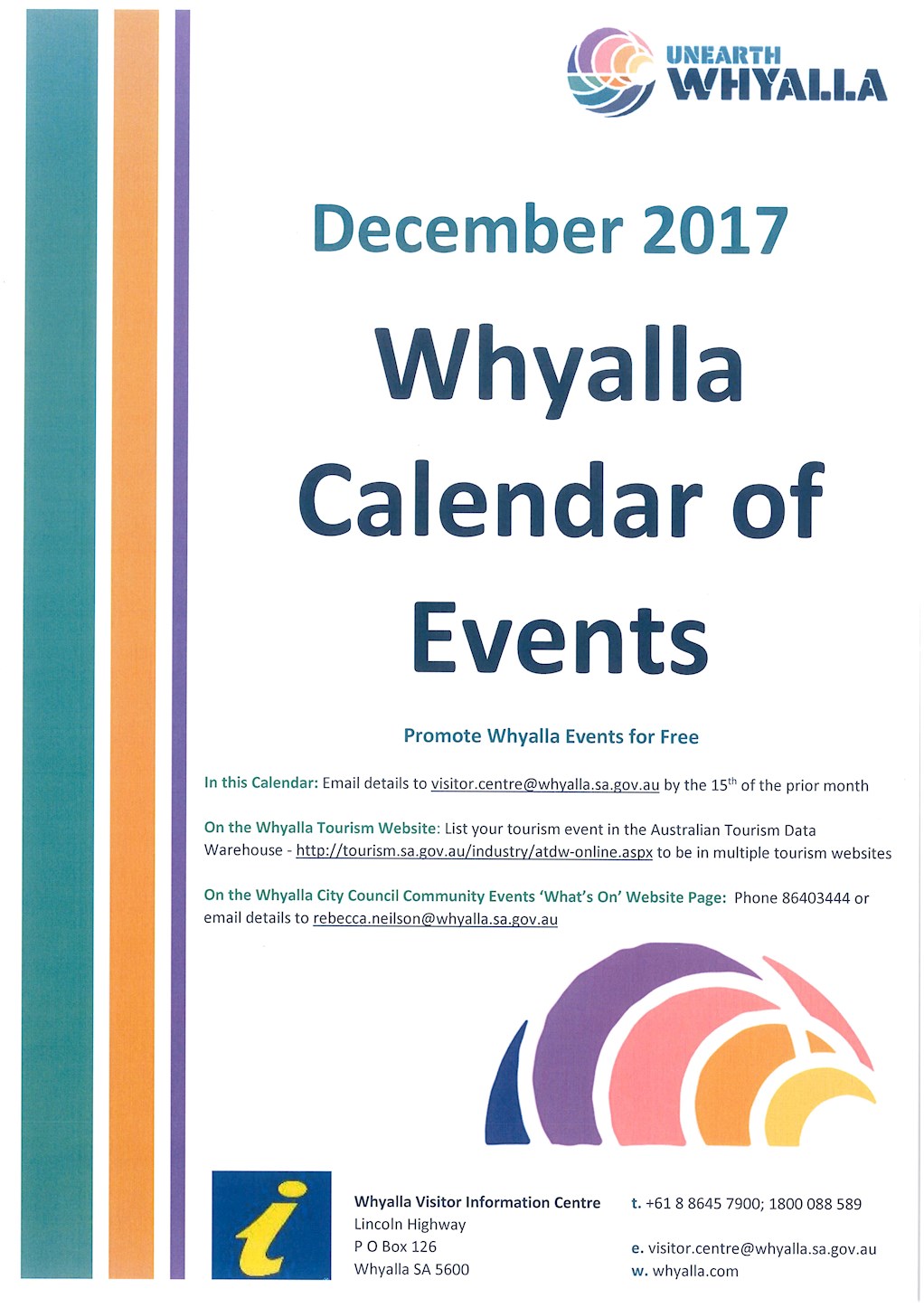 talk to us about your next Holiday
Whyalla Visitor Centre, Lincoln Highway
Open: 7 days Mon–Fri 9am–4pm.
Weekends and public holidays 10am–4pm.
Closed: Good Friday and Christmas Day
Phone: (08) 8645 7900 Email: visitor.centre@whyalla.sa.gov.au

Contact us by filling out the form below and pressing "submit".